"The Pumpkin"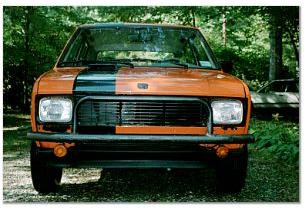 1988 Yugo GVL
Acquired 8-00 for $1
5th car I have owned.
Drivetrain:

1.1L Gas
4-speed
No AC
No power anything
Big Chrysler battery
Big funky exhaust

Tires, Suspension & Brakes:

155/80/13 Tires
13 X 4.5 Steel wheels

Lighting:
Electronics:Interior:

Removed rear seat
Removed rear carpet

Exterior:

Custom Orange & Black paint
Tube bumpers

Other: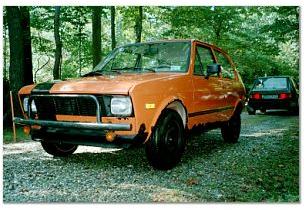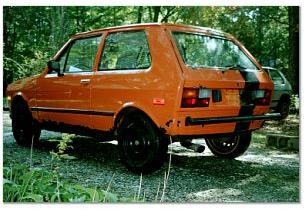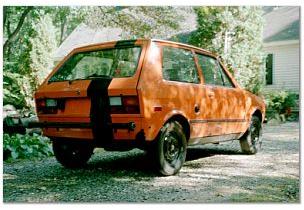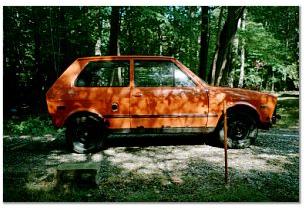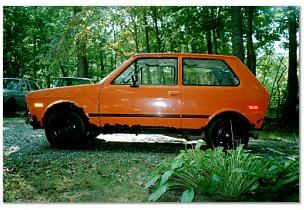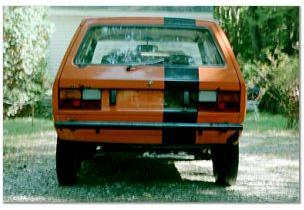 Does anybody know what that spoiler is from? Is it a standard yugo part? Also, Anybody have any ideas about the bumpers? They seem to fit the car pretty well, & the front one is angled in towards the ends to follow the lines of the car.