"The Dust Bunny"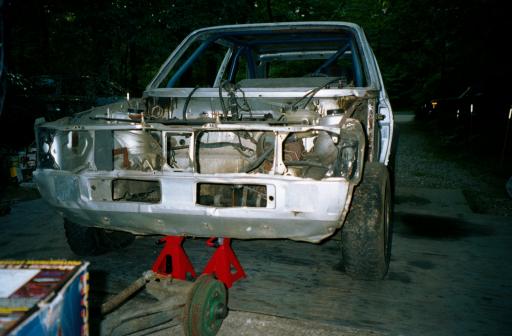 '83 Rabbit 2-door
Acquired 11-00 for $250 & the engine from "That Damn GLi"
6th car I have owned.
Drivetrain:Tires, Suspension & Brakes:

Mismatched tires
Unknown springs
Boge Turbo Struts

Lighting:Electronics:
Interior:

6-point Roll Cage
Full of body parts

Exterior:

No Glass
No Fenders
No Bumpers
Not much paint

Other: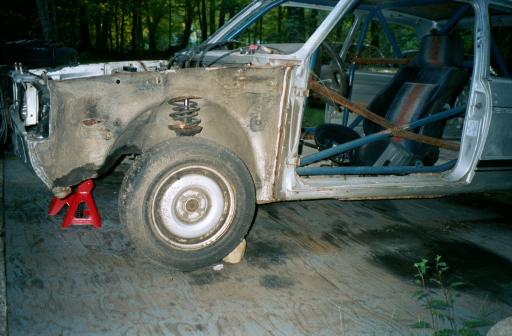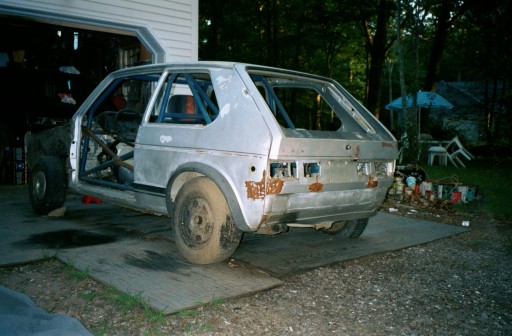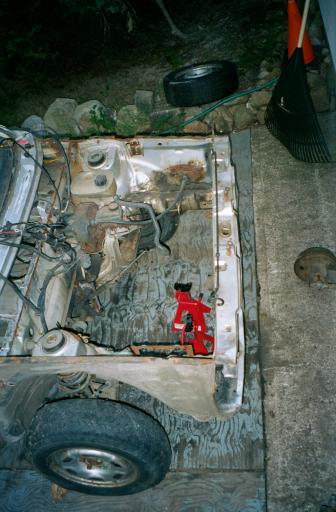 Look, I made some progress!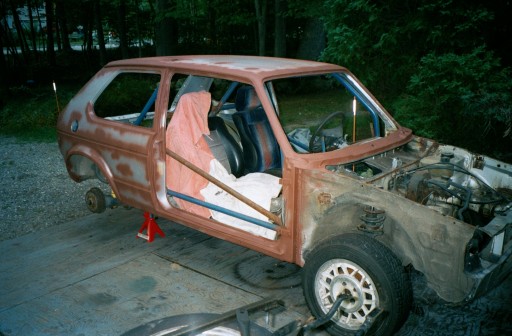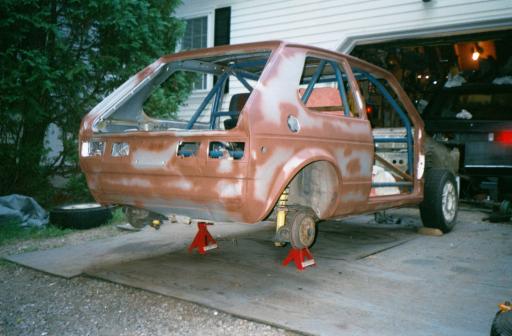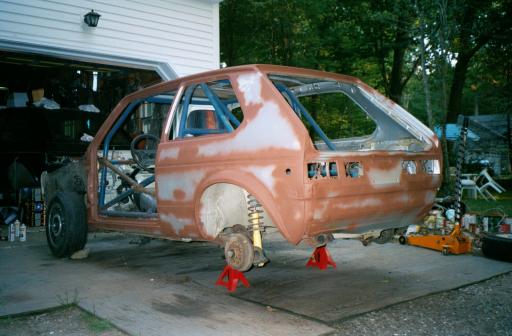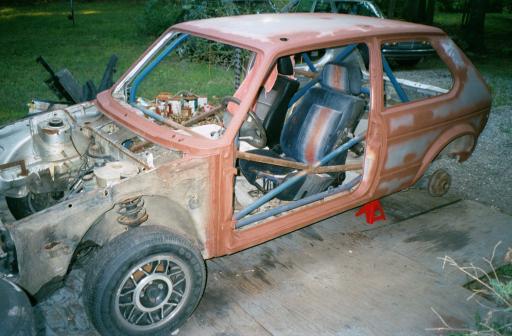 The whole interior of the car has since been painted black.