"The Topless Whore"
A.K.A The car who's name Laura doesn't like.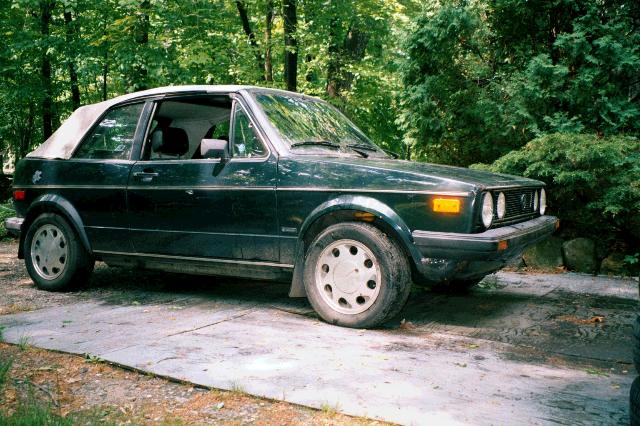 '82 Rabbit convertable
Acquired 5-01 for $300
7th car I have owned.
6th car I drove regularly.
Drivetrain:

1.7L Gas engine
1.6L Head
FN code 5-speed
AC (non-working)
No power anything
Dual-port Diesel exhaust manifold
AutoTech dual Down Pipe
Gutted Cat
Techtonics 2" exhaust
Green valve cover
Green timing belt cover

Tires, Suspension & Brakes:

Mastercraft M-R 823 185/60/14 tires
14 X 6 GLi "bottlecap" Wheels
Neuspeed springs
Bilseitn HD struts
EuroSport upper strut brace
EuroSport lower strut brace
ATE 9.4" Vented Rotors
Metal Master brake pads

Lighting:

Hella DOT H-4 Headlights 55/100 bulbs
Hella driving lights 100 watt bulbs

Electronics:

No radio
Oil presure gauge
Oil Temp Gauge
Voltage Gauge

Interior:

A2 Dash
A2 center console
GLi steering wheel
Audi Coupe shift knob
Lot's of loose wires

Exterior:

Custom green paint
European Bumpers
European GTi Spoiler
4-Light grill
Rabbit Injection badge
removed antenna

Other:

Custom rust
Custom roof leaks

What it looked like when I got it.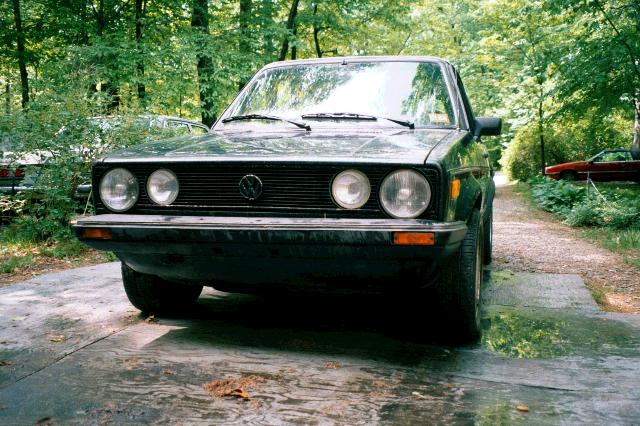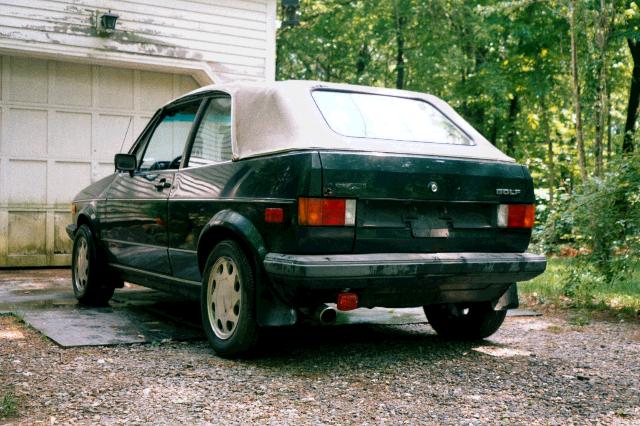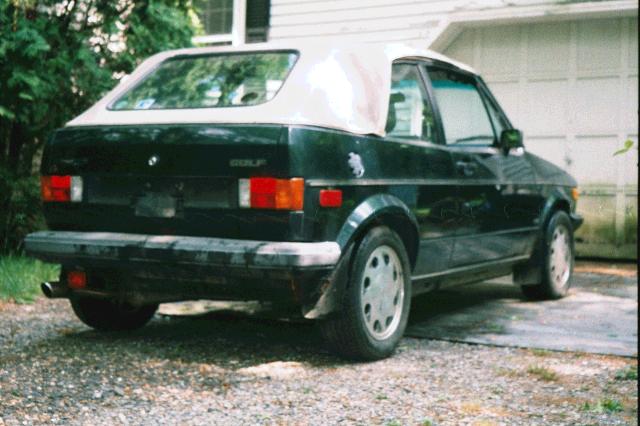 In action.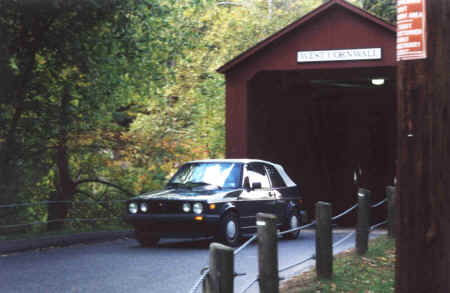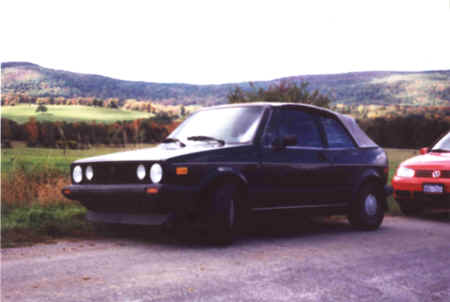 Stripped for parts.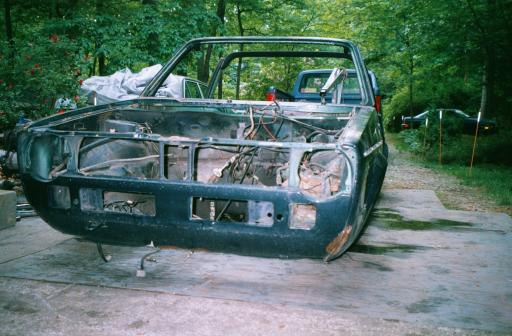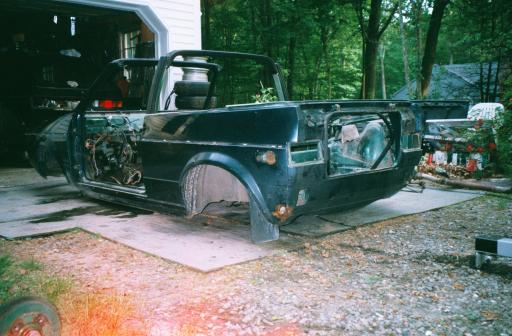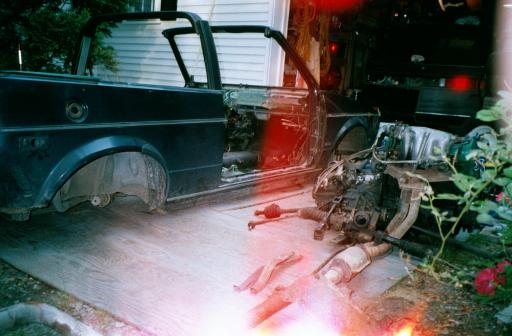 Previous Car or Next Car