"The Rabbit"
These pictures were taken during the summer of 1998, in Boston, MA. Someone donated a motorcyle to the Wentworth Institute of Technology mini-baja team. The motorcycle wasn't driveable & we were just using it for parts, but we had to pick it up. We couldn't find anyone with a truck since it was during our summer break, so we just used the Rabbit.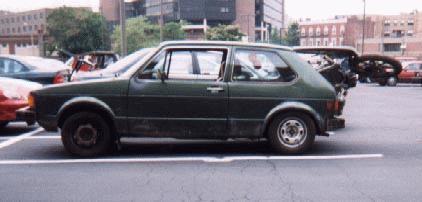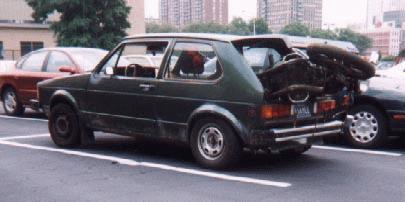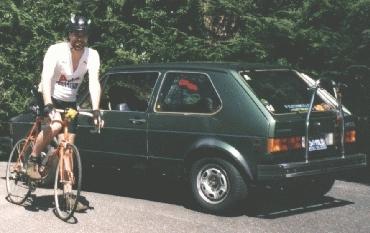 Me, my car & my bike. Easter 1998.


More Pictures
Off-Roading, September 1997.
Home or Automotive